Imagine you are trying to get a job as a test engineer with a focus on writing Cypress tests. What do you need to know? Here is what I would suggest you learn.
Tip: when applying to an open position, you do NOT have to know 100% of the list below. I would hire anyone who has experience with most points below, and who has a plan to learn the rest. Each skill has one or two more links to the study materials I recommend.
Skills
Good news
The above list might seem long. But here are two things to remember:
It gives you an idea of gaps in your knowledge, so you can fill them quickly
All these topics are documented really really well. Read the links next to each topic. See the Cypress docs, Cypress examples, work through Cypress Basics Workshop, read my posts about Cypress, and watch my Cypress videos to learn everything there is to know. Even better: you can search across all this knowledge in a single place at cypress.tips/search. Start with free Cypress courses, then fill the gaps by searching.
JavaScript resources
To effectively code Cypress tests, you need to know JavaScript. I recommend the following free resources:
I have a blog post JavaScript books with additional links
You can also learn JavaScript by watching these videos:
Update 1: Interactive skills form
I have put the above list of skills as a form at https://cypress.tips/skills. You can use this form for self-evaluation or when interviewing a candidate for a job that requires writing Cypress tests. Tip: use the "Copy to clipboard" button to get the skills report as plain text!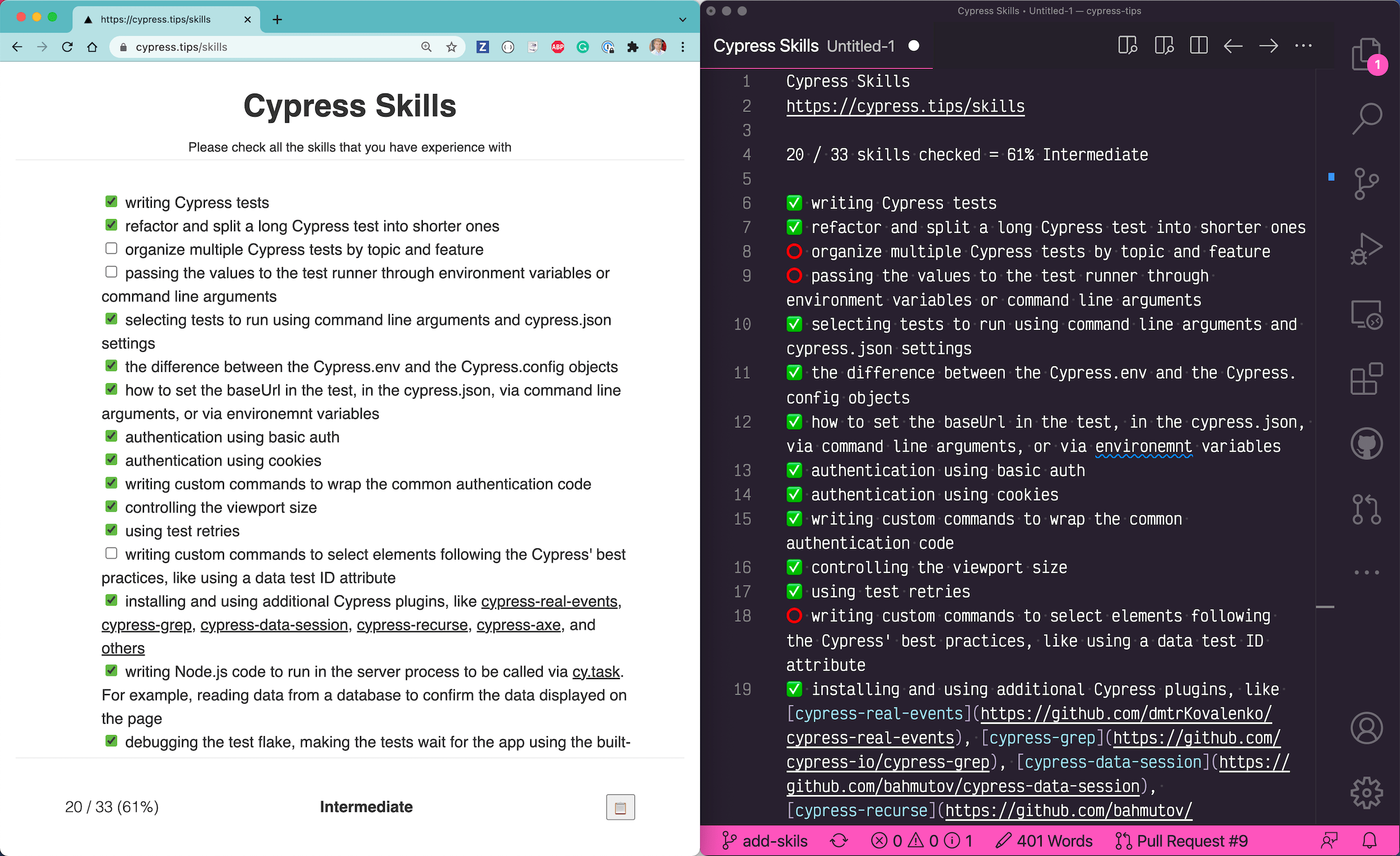 Watch the skills form explained in the video below