Maybe huge banks are financing fossil fuels and thus the planet's destruction. You can read the entire list at Rainforest Action Network website. They publish banking report every year, for example here 2020 report. In summary, these banks are the worst twelve.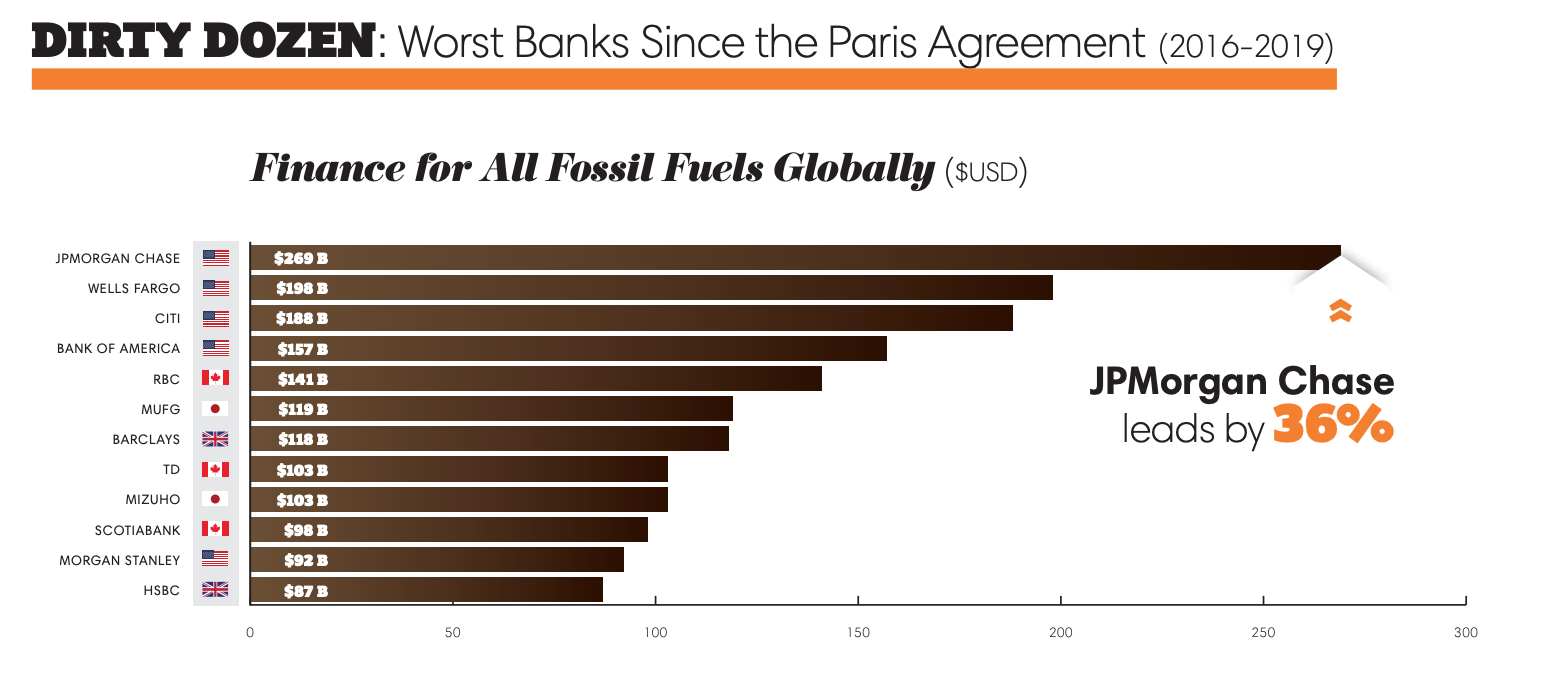 Stopping these banks is a huge goal of the climate movement - see the https://www.stopthemoneypipeline.com/ for actions. In spirit of stopping the money that finance the destruction, I have switched my accounts too.
I have canceled Bank of America account and went with a local Watertown Savings Bank.
Because it is important to talk about the climate crisis, I have tweeted about it, tagging the Bank of America in the tweet. I have also called them to cancel the account and listed by reason for this.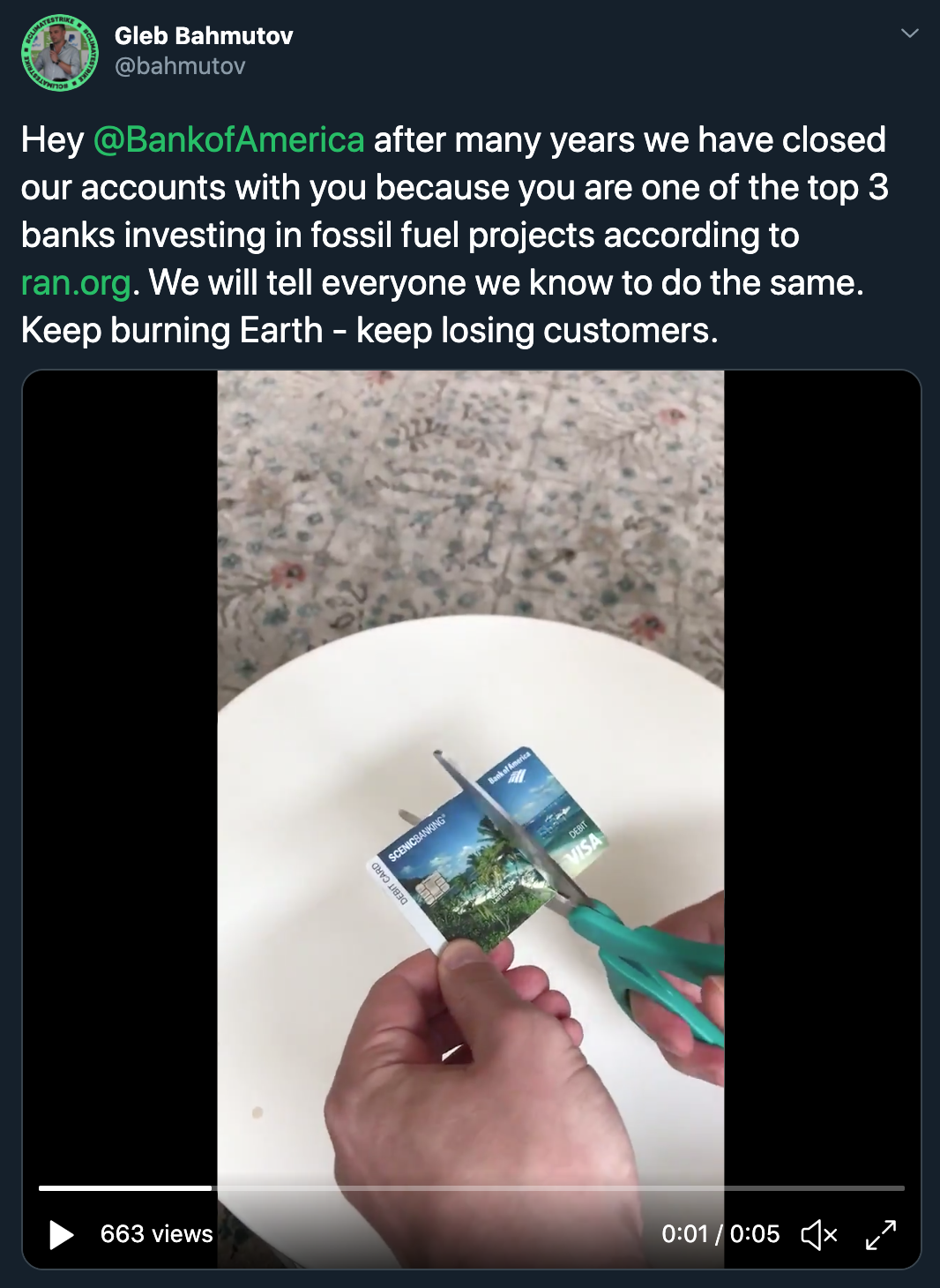 I have canceled my Chase credit card (that I loved). Again, I have posted the video online and told the bank my reason for canceling the account with them was their investment in fossil fuels.
Screenshot of the tweet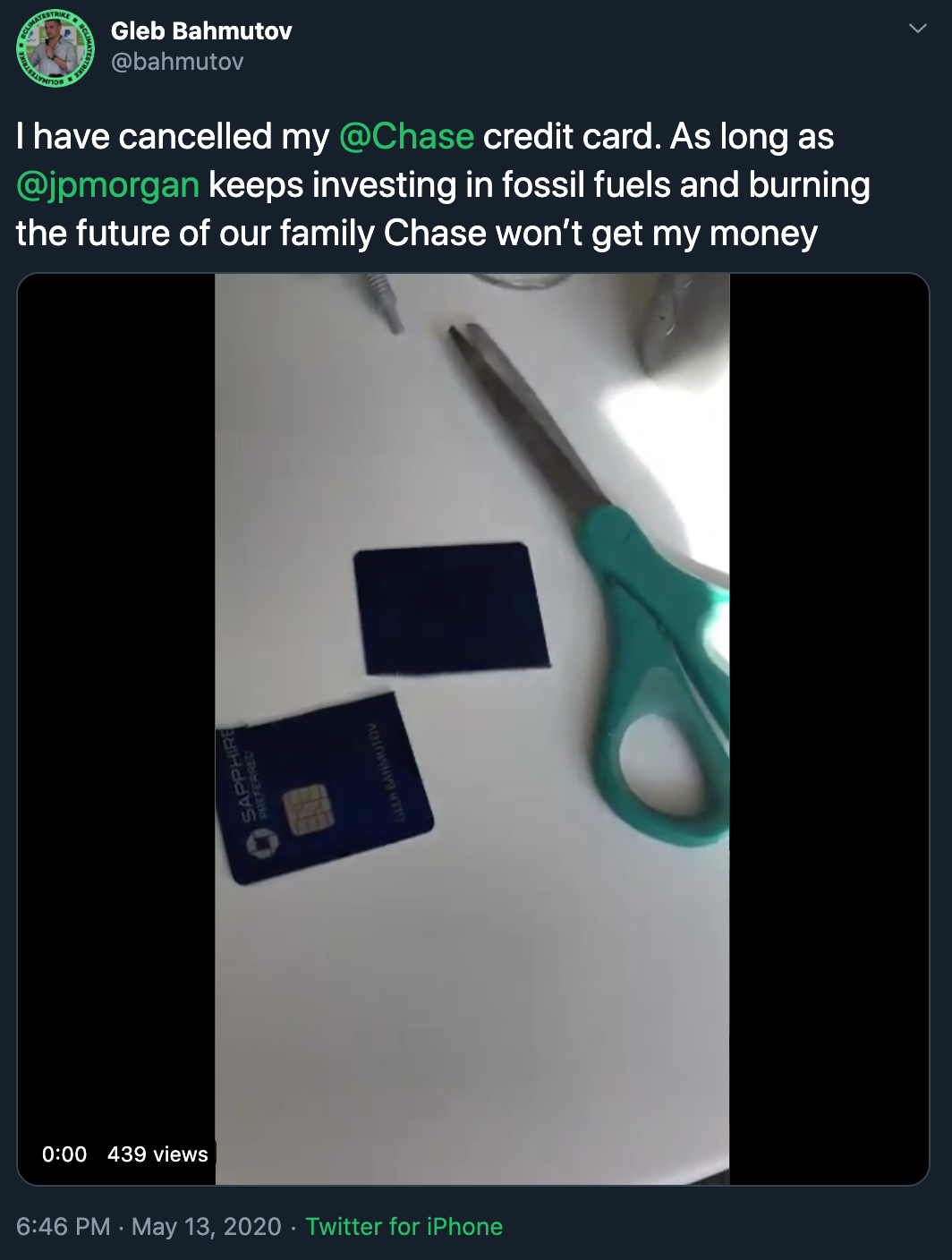 So far I have not replaced the card - I am still looking at options at greenamerica.org.
Finally, constructing fossil fuel infrastructure requires insurance. Liberty Mutual from Boston is a leader in insuring gas pipelines, oil exploration, etc. On the other hand, they were selling insurance to me for my home - insurance that is certain to become more expensive as climate breakdown increases the natural disasters. So I have switched from Liberty Mutual to Traveler's, tweeting about it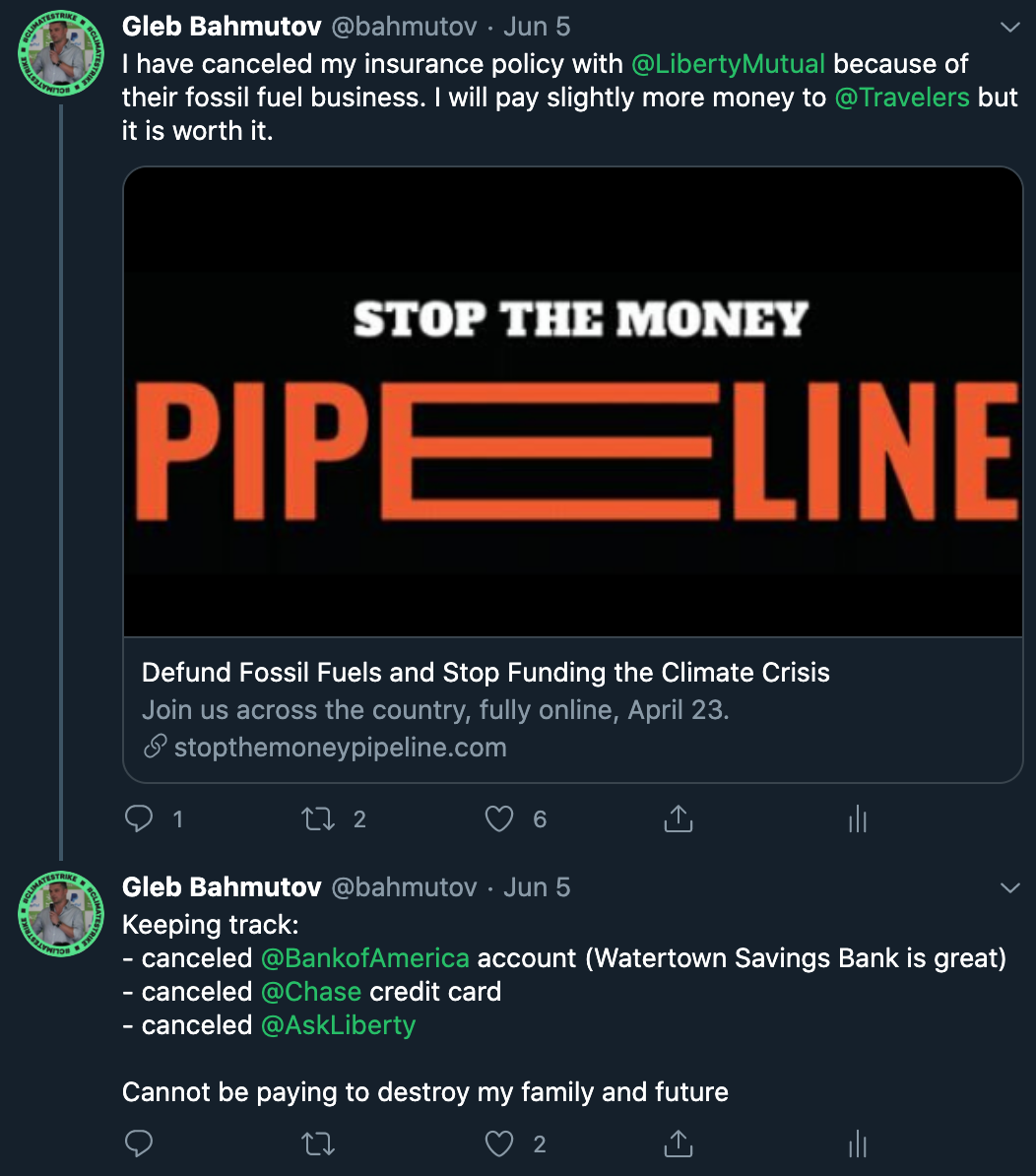 I have called Liberty Mutual to cancel the account, and told them my reason. I also told them that I will be paying 5% per year more but I would not be paying money to be used against me and my family's future.
I invite you to vote with your money and switch to financial institutions that do not destroy the planet. There are plenty of choices!
Update 1
After this blog post I found out that Traveler's insurance also invests in fossil projects. Thus I looked around and found Lemonade - an insurance company that will never invest in fossil fuels as noted by others.
I switched my insurance to Lemonade - and I must tell you: they have an amazing web app and mobile app experience. I have never seen a better service sign up. Never ever! Every insurance parameter was easy to understand and change and the entire thing was a pleasure. Give Lemonade a try through this referral link https://lemonade.com/r/glebbahmutov, you will feel better because your premiums will not go towards burning our planet.