Recently I have decided to cut down on small trips by car. I am already using public transportation to go to work, but little trips to get some coffee or a beer run required a car.
I love riding bicycles, yet riding one in the summer is a sweaty affair. Luckily, I had a chance to try riding an e-bike - and it is a completely different experience. Even on a hot day, the bike does most of the work, effortlessly carrying you along the road. After trying several different models, I have decided to purchase a small e-bike, preferably a foldable one. This review "Top Electric Folding Bikes and Small Electric Bikes of 2019" brought Arial Rider M-Class to my attention. It is only sold online by a company in California, thus I have not seen this bike in the stores. It has many advantages over other small e-bikes:
(relatively) low price at $1650. Other small bikes are usually a lot more expensive
powerful motor and large battery. I easily cruise at 20-23 miles per hour
disk brakes and high quality parts
I have ordered the bike, trusting the online reviews. Assembly took about 1.5 hours, but if I had to do it again, it would be probably 20 minutes tops.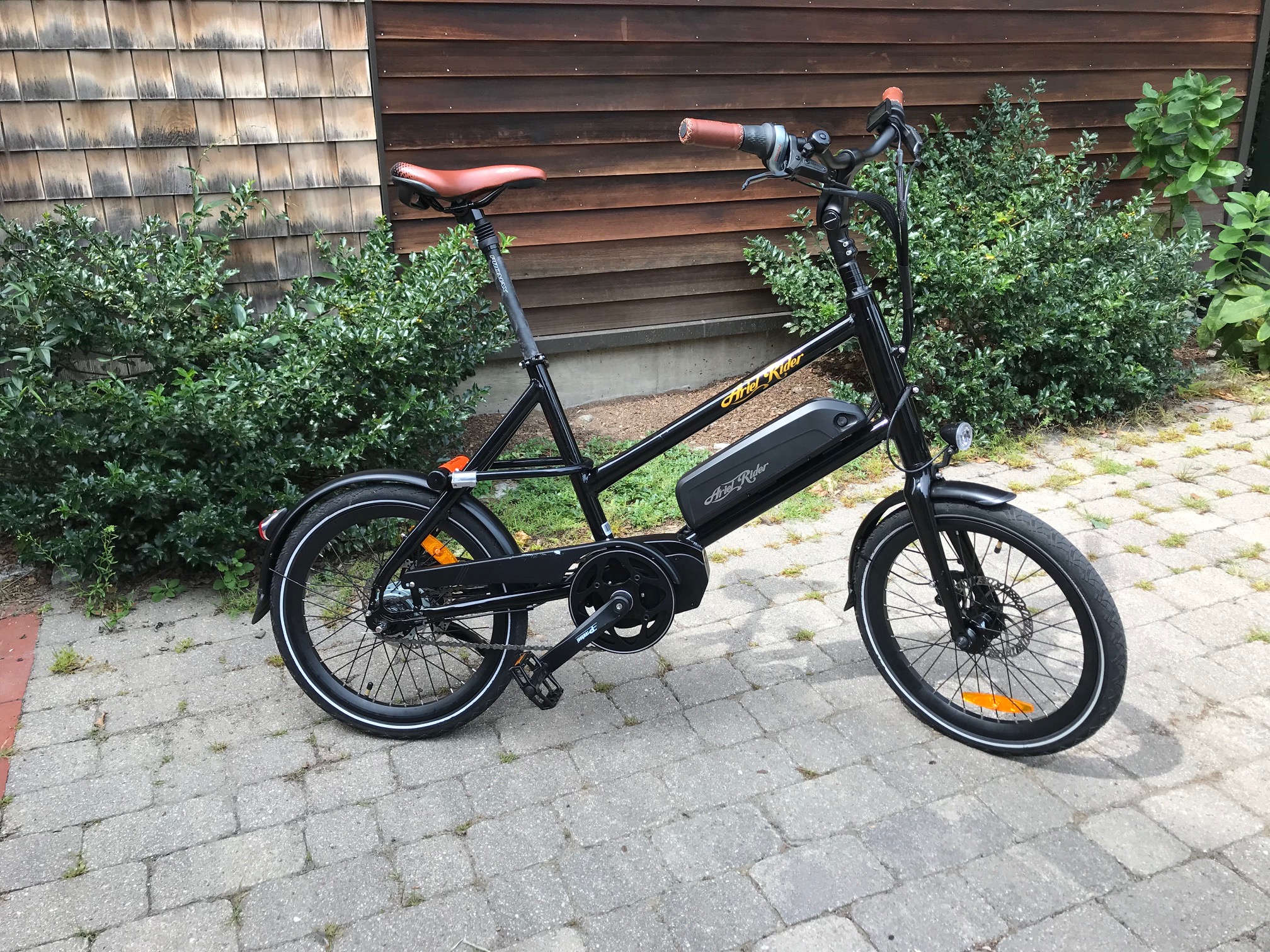 The Arial Rider is an excellent bicycle, with super comfortable sitting position. I am 6 foot 3 inches (193cm) and I feel super fine on it, no back pain. The small wheels are wide and stable, and the bike is very maneuverable. Overall I am extremely happy with this purchase - I feel like I am on vacation riding around town. Especially in Cambridge traffic it gets me to my destination in less than half the time it takes to drive a car. For example from my home to my co-working space it takes exactly 10 minutes by bike, while a car ride would usually take 20 minutes (plus parking hunt).
The only downside - it is a small bike, but not a foldable one. But you have to compromise sometimes.
More info: watch this video review of the bike
PS: the Ariel Co is run by two brothers, and they have answered all my questions by email very quickly and professionally, 100% satisfied customer.
Update
I have been riding the bike for 9 months, have almost 700 miles on it. I could not be happier - I get everywhere in Cambridge and Boston much much faster now, and I never worry about parking. Plus it carries beer in style: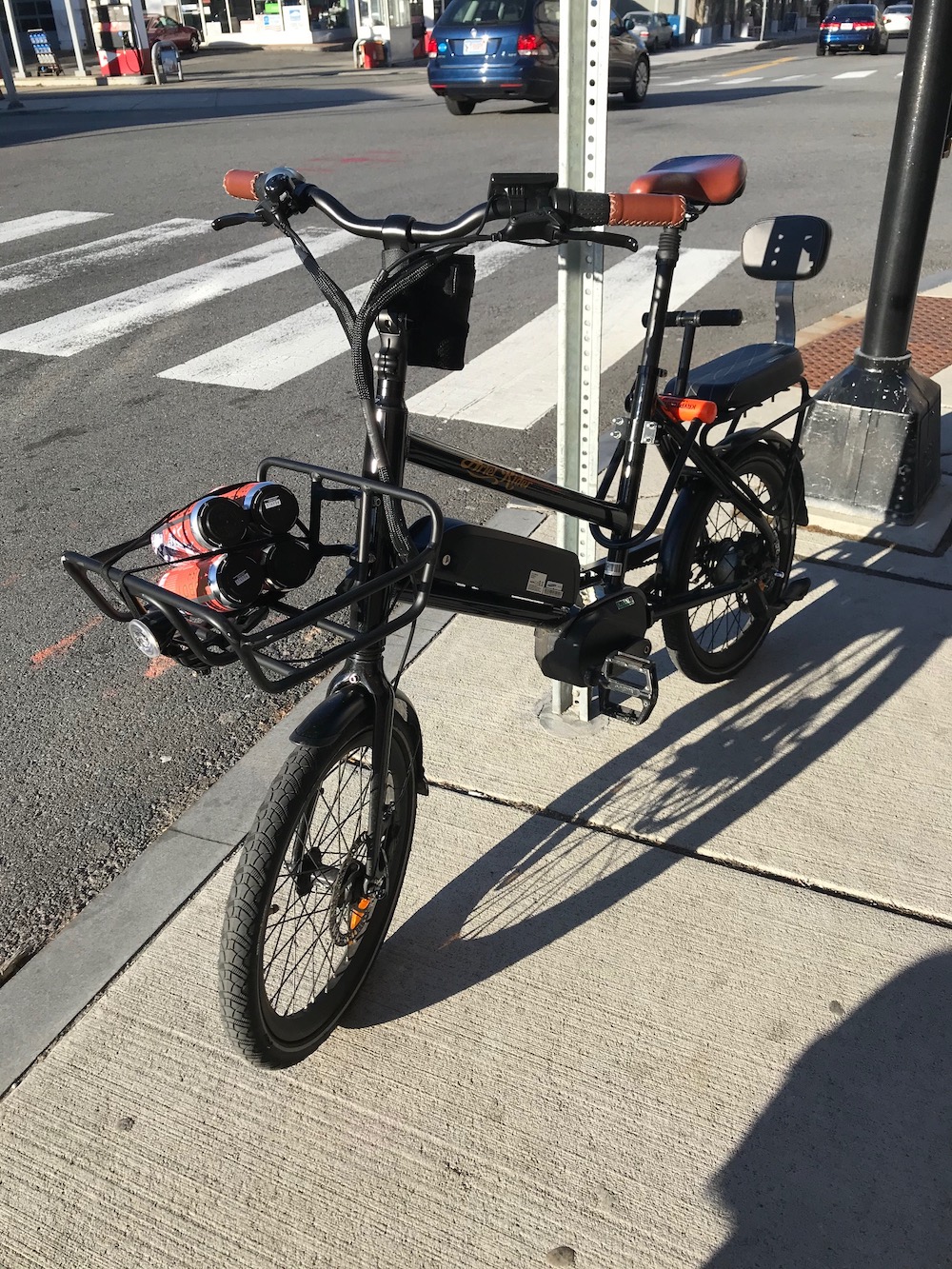 I added a child seat in the back ($35 off Amazon), bring my son to school in the morning, go to work (10 minutes, used to take 30-40 minutes with bus plus subway combination). I have even stopped buying monthly transport pass ($95 per month), and only pay occasionally per trip when I need to take a bus or subway.
Electrical bike is my favorite way to commute around the city, hands down.